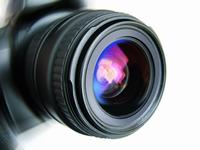 Follow this link for the complete official rules and submission requirements for the Koozzz Publishing Book Cover Photography Contest.
[notice]Oct 1, 2011: Contest deadline has expired, no additional submissions are being accepted.  Five photos have been selected and marked as finalists along with the winning entry.[/notice]
Koozzz Publishing announces a book cover photo contest for an upcoming book project related to reading through the Bible. The contest runs from August 30, 2011 through September 29, 2011. Entries must be participants original work and comply with all photographic requirements and, if necessary, provide all appropriate consents and releases. Please refer to official rules for more details and photo requirements.
Participants may submit up to a maximum of ten (10) entries. By submitting an entry, participant agrees to and warrants that his or her entry complies with all requirements set out in the Official Rules. The Contest is open to legal residents of the fifty (50) United States and the District of Columbia. CONTEST IS VOID WHERE PROHIBITED.
Judging will be conducted by Publisher and it's associated members of the current project team with winners chosen on or before October 5th, 2011. Decisions of the Judges are final and binding. Koozzz Publishing may select up to two (2) Winners who will each receive two free copies of the Koozzz Publishing book involved in this project, customized with the winning photograph as the cover image (front, back or both). Photo accreditation will be given to the entrant on the books internal copyright page.
To submit an entry, entrant should leave a comment below, including your contact name and e-mail address (not displayed on web), and most importantly, a link to your online photo so that the image can be viewed. If your submitted entry is selected as a finalist you will be contacted  by email with further instructions to complete photo submission to Publisher.
By submitting an entry, entrant certifies that they have read and comply with the complete official contest rules.
Submitted entries should address the following statement:
So, I've read the bible…  now what? I don't get it! how does it relate to my life today? Help me to understand it more clearly! …or contemplating the meaning of life… or what do i do now?
When submitting an entry you can do so by either pasting the url that points to your online photo or enter the html code like this (don't forget to edit the domain, filename and title) into a comment below… for example:
<a href="http://www.domain.com/photofilename.jpg" title="Photo Title Text">Photo Title Text</a>
If you are not able to submit an entry using a link to a photo that exist online already you may email a copy, along with your contact information to koozzzpub @ kusner . com
Photographs must not, in the sole and unfettered discretion of the Publisher, contain obscene, provocative, defamatory, sexually explicit, or otherwise objectionable or inappropriate content.